July 10, 2021
Whether you're making brisket, beef ribs, or burgers, there's one thing every Texas barbecue needs is a great sauce. There's just something about that combination of sweet, sour, and spice that takes even the most basic smoked meat and turns it into something extraordinary. But with so many different regional variations, it's hard to decide which of the most popular barbecue sauces to use.
Today we'll discuss the two best styles of BBQ sauce used by the world's top pitmasters. After this, you'll be marinating, dipping, mopping, and drizzling with the most distinctive sauces from the best barbecue regions in the country.
Tomato Barbecue Sauces
Here in Texas, tomato-based BBQ sauce is king. Sweet and tangy, this condiment features molasses, brown sugar, vinegar, herbs, and spices like cayenne pepper, onion, and garlic powder. Pretty much anything goes! We've even seen some pitmasters use pineapple and chocolate in their signature concoctions with delicious results. And although some chefs use tomato paste when creating their recipes, most opt for ketchup as their base.
With all the different ingredient options, it's easy to see why so many people love this versatile style of BBQ sauce. All the mainstream food brands like Heinz and Kraft use tomato-based sauce for their flagship barbecue sauce brands. And it is delicious, pretty much everything!
We use it on every kind of meat that we cook and even add it to salads and tacos. Kids love it for dipping their chicken nuggets, and it livens up a meatloaf like nothing else. But, honestly, anything that needs a zesty little zing of smokey flavor is just begging for a little bit of this most popular barbecue sauce.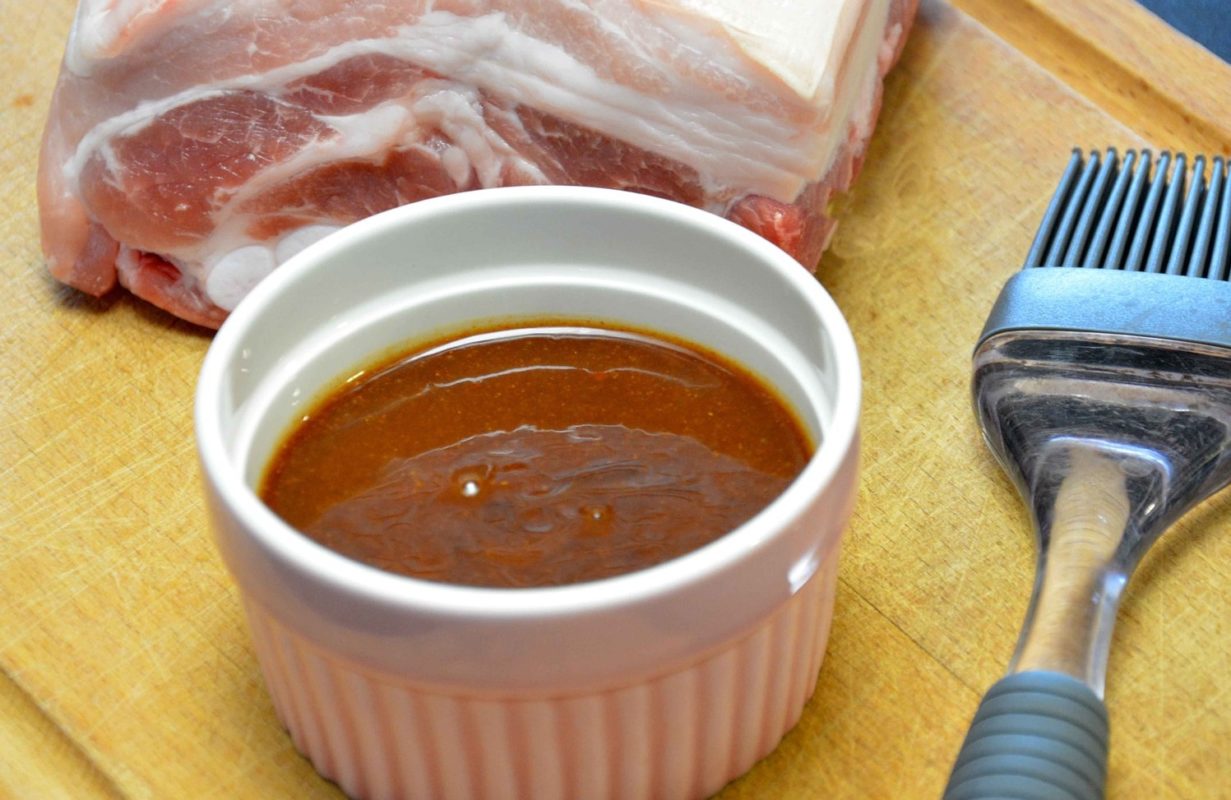 Vinegar Barbecue Sauces
The second most loved BBQ sauces are the vinegar-based sauces from North Carolina. This style tends to be thinner and spicier than other regional varieties, making it great for use as a mopping sauce or a marinade.
Next time you're smoking a Premium Quality Texas Beef Chuck Roast, try brushing on generous amounts of a vinegar-based BBQ sauce while it's smoking. Do this once an hour to ensure a flavorful and moist finished product.
As a marinade, we love to soak our chicken wings overnight in a spicy vinegar barbecue marinade before throwing them on the grill. This really locks in the spices, guaranteeing flavor all the way to the bone!
Check us out! We offer grass-fed, grain-finished, sustainably raised bulk beef and Premium Quality custom beef boxes. Each one is chock-full of all your favorite cuts. We also have tons of Texas Beef Company merchandise. Show the world that you Eat Better Beef!