December 6, 2020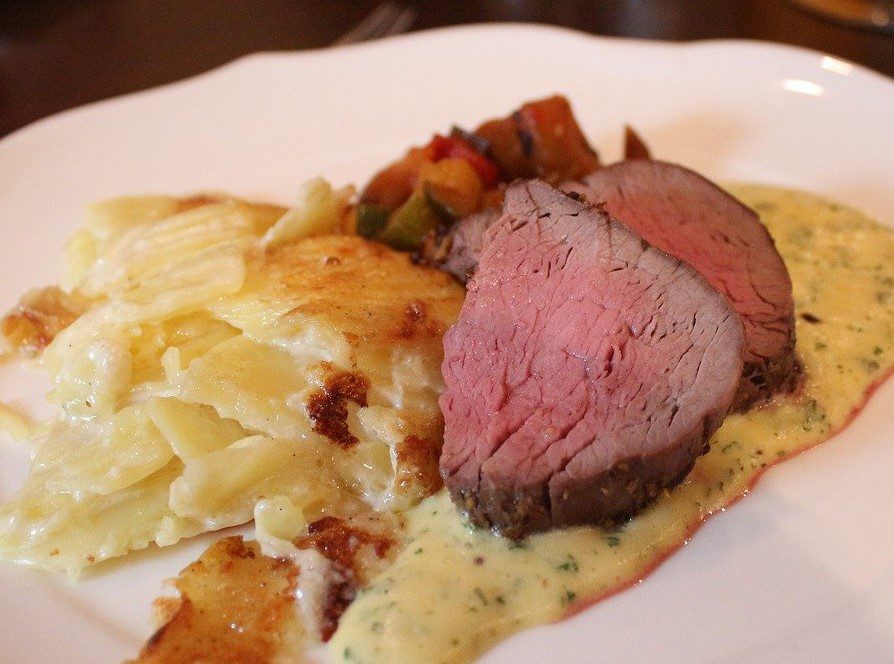 When you're in the beef business, you always get asked for recipes. This time of year, everyone in Dallas / Fort Worth wants to know the best beef for Christmas recipe. As far as I'm concerned, this roasted tenderloin with pepper crust is the best there is!
Not only is this dish elegant, but it's also simple to make. The crust complements the flavors of the Premium Quality Texas Beef perfectly. You can serve it with your favorite steak sauce or, in our version, use a simple garlic butter to bring it all together.
Christmas Tenderloin Ingredients
This recipe only calls for a few ingredients, most of which you probably already have on hand. But to make this a truly special holiday meal, get yourself some Premium Quality Texas Beef. If you haven't experienced the deep flavor of grass-fed beef, now's the time.
You will need:
1 whole grass-fed, Premium Quality Texas Beef tenderloin, trimmed of all visible fat
Kosher salt to taste
1 tablespoon light brown sugar
1/2 cup black peppercorns, cracked with a rolling pin or skillet
1 stick of butter
3 cloves of garlic, crushed but not chopped. Try to keep it together as a piece.
Yup, that's it.
How to Prepare Holiday Tenderloin
Believe it or not, this tenderloin is one of the easiest things in the world to cook. It frees you up to focus more attention on wrapping last-minute presents!
Take a look. There are just eight simple steps to make this excellent beef for Christmas.
Preheat your oven to 475 degrees F.
Place the Premium Quality Texas Beef tenderloin on a roasting rack. Sprinkle generously with the kosher salt and brown sugar. Make sure to get all the sides and surfaces.
Press the crushed peppercorns all over the meat. Use some pressure to ensure that everything is sticking.
Insert a meat thermometer into the thickest part of the beef and place it in the oven.
Cook until the beef registers 120 to 125 degrees F for a perfect medium-rare. This will probably take about 20 to 25 minutes.
While the meat is roasting, melt the stick of butter and the garlic in a small pan. Allow the butter to slightly brown over low heat. Separate the garlic and use it as a crispy garnish or discard.
As soon as you take the Christmas tenderloin out of the oven, pour the garlic butter over it (there will be a small sizzle when it hits the meat).
Cover the meat loosely with foil and allow to rest for 10 minutes before slicing.
Enjoy Texas Beef at Your Christmas Dinner
I think your family is going to love this combination of grass-fed beef tenderloin and earthy peppercorn crust. It's a hit on our Christmas table!
Check us out! We offer grass-fed, grain-finished, sustainably raised bulk beef and Premium Quality custom beef boxes. Each one is chock-full of all your favorite cuts. We also have tons of fun Texas Beef Company merchandise. Show the world that you Eat Better Beef!