April 17, 2021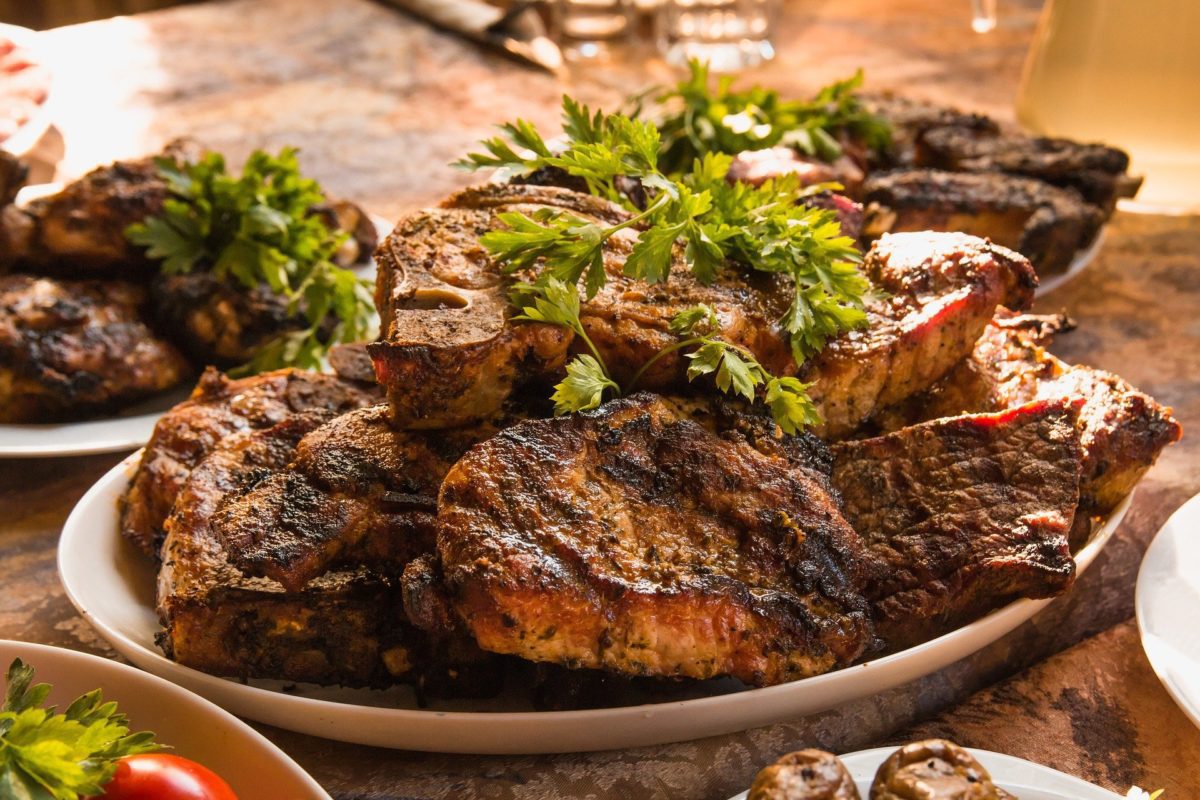 Here on the ranch, we're always looking for ways to take our grilling game to the next level. We try different Texas-style sauces, new cooking techniques, and recently, we've been creating the best dry rubs for steak.
If you're not using dry rubs yet, now's your chance to learn about them. They are similar to marinades because they help to enhance the flavor of your meats. They work so well that they're quickly becoming our go-to ingredient when we cook. 
Steps to Make Dry Rub
The process for making the best dry rubs for steaks is easy. And with a little bit of planning, you can make large batches to store and use over time. Here are the steps:
Gather and measure all the ingredients.
Using a large bowl, combine everything. Make sure to break apart any lumps.
Use the rub immediately or transfer it into storage containers.
When storing, we like to use 4oz or 8oz canning jars. They have a tight seal that locks in the freshness of the rub.
How to Use a Dry Rub
Once you've mixed everything, it's time to season up your steaks.
Using your hands, apply a generous amount of rub to the steak. Make sure to cover every surface.
Once this is done, press and massage the spices into the meat.
If you have time, allow the steaks to rest for an hour before cooking.
Don't use just any old beef. We recommend using our Premium Quality Texas Beef. It's grass-fed, grain-finished, and always hormone and steroid-free.  
What You'll Need for Dry Rub
The ingredients for the best dry rubs for steak are simple. Feel free to experiment with the amounts and proportions. Ultimately, your tastes are what matter most.
First off, we have our Classic Steak Rub. It's a great everyday rub that works on everything:
4 tbsp smoked paprika
2 tbsp salt
1 tbsp cracked black pepper
2 tsp garlic powder
2 tsp onion powder
1 tsp cumin
1 tsp ground coriander
1 tsp cayenne pepper
If you're feeling like adding some heat to your meal, try our Santa Fe Spicy Rub:
¼ cup smoked paprika
2 tsp ancho chili powder
1 tbsp cumin
1 tbsp cayenne pepper
1 tbsp brown sugar
1 tbsp salt
1 tbsp ground black pepper
For an international flair, the Dry Chimichurri Rub is a unique take on an Argentine tradition.
1 ½ tbsp salt
1 tbsp parsley
1 tbsp oregano
1 tbsp paprika
1 tbsp granulated onion
1 tsp garlic powder
1 tsp red pepper flakes
1 tsp basil
1/2 tsp citric acid powder
1/2 tsp black pepper
Finally, our Red Eye Coffee Rub is packed with flavor and works perfectly on thick-cut ribeyes.
2 tbsp coriander seeds
2 tbsp cumin seeds
2 tbsp fennel seeds
2 tbsp ground coffee
2 tbsp sea salt
1 tbsp garlic powder
1 tbsp onion powder
1 tbsp mustard powder
1 tbsp paprika
1 tbsp parsley
2 teaspoons black pepper
Tips for Move Dry Rub Flavor
Here are a few pointers when making the best dry rub for steaks.
Make sure you use fresh ingredients. Old herbs and spices mean less flavor, which defeats the whole point. Just remember that dried spices and herbs have a shelf life of about two years. If you're not sure of the potency of an herb or spice, give it a smell test. If it seems old, throw it out.
When you're applying your rub, just remember, the more you work the spices into the meat, the more flavorful it will be. Don't be afraid to get your hands dirty!
After you've applied the rub, let the steaks absorb the spices for at least an hour or even overnight. This helps the flavors penetrate deeper into the meat.
Check us out! We offer grass-fed, grain-finished, sustainably raised bulk beef and Premium Quality custom beef boxes. Each one is chock-full of all your favorite cuts. We also have tons of Texas Beef Company merchandise. Show the world that you Eat Better Beef!