November 2, 2020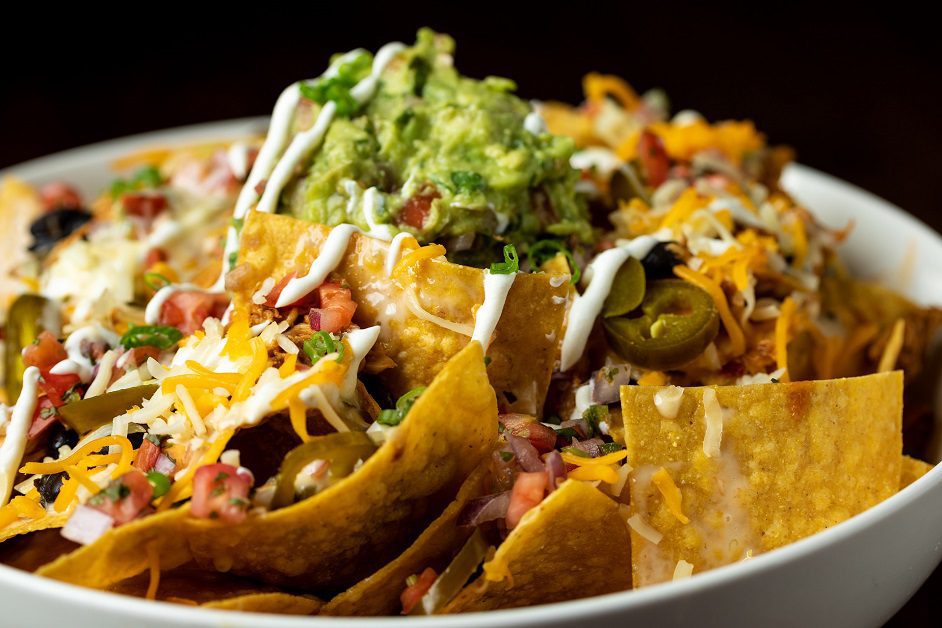 Homemade loaded nachos are a family staple here on the ranch. They are especially popular when piled-high with all of our favorites: Premium Quality ground beef, refried beans, black bean and corn salsa, and tons of melted cheese.
These hearty nachos are easy to make, and they're ready in just 15 minutes from start to finish. In fact, you probably already have most of the ingredients on hand. This makes them perfect for an after school snack or as a pre- or post-sports practice nosh for the kids.
This recipe serves six for a quick bite or four for a meal.
What's in Loaded Nachos?
Ingredients:
1 pound of Texas Beef Company's Premium Quality Ground Beef
one 1-ounce packet taco seasoning
one 12-18-ounce bag of corn tortilla chips
one 12-ounce jar of thick black bean or corn salsa
one 16-ounce can of refried beans
4 cups shredded Mexican cheese blend
1 cup pickled jalapenos
2 green onions, sliced into thin rounds
1 to 2 tablespoons cilantro or to taste, minced
2 limes cut into wedges
Get Creative with Additional Nacho Toppings?
Nachos should be fun! Feel free to add whatever you want. Some of our favorites are diced onions, guacamole or avocado slices, pico de gallo, pickled radishes, sour cream, and bacon crumbles. The more, the merrier.
How to Make Loaded Nachos
Instructions:
Preheat oven to 350F.
In a large skillet, add Premium Quality ground beef and brown over medium-high heat until cooked through. Make sure to break up the chunks as it cooks.
Evenly sprinkle the taco seasoning and stir to mix. Set aside.
On a non-stick sheet pan, add half the chips. Evenly top them with half the beef, half the black bean and corn salsa, half the refried beans, and half the cheese.
Repeat the layering process with the remaining half of the chips, beef, salsa, beans, and cheese.
Bake for about 10 minutes at 350 or until cheese melts.
Evenly sprinkle with the green onions, cilantro, jalapenos, and serve immediately with the lime wedges.
Tips for Making Loaded Nachos
We like it spicy here on the ranch, so we use hot salsa, hot jalapenos, and hot taco seasoning on our loaded nachos. If spicy isn't your favorite, don't worry, the mild versions of the condiments still taste incredible.
For better chip coverage, be sure to break up any clumps that form as the ground beef browns. You want the beef finely crumbled, so it's easier to distribute over the nachos.
Remember, use the best beef you can find. Here at Texas Beef Company, we offer sustainably raised bulk beef and Premium Quality custom beef boxes. Each box is chock-full of all your favorite cuts. We also have tons of fun, Texas Beef Company merchandise. It's time you started eating Better Beef.