March 6, 2021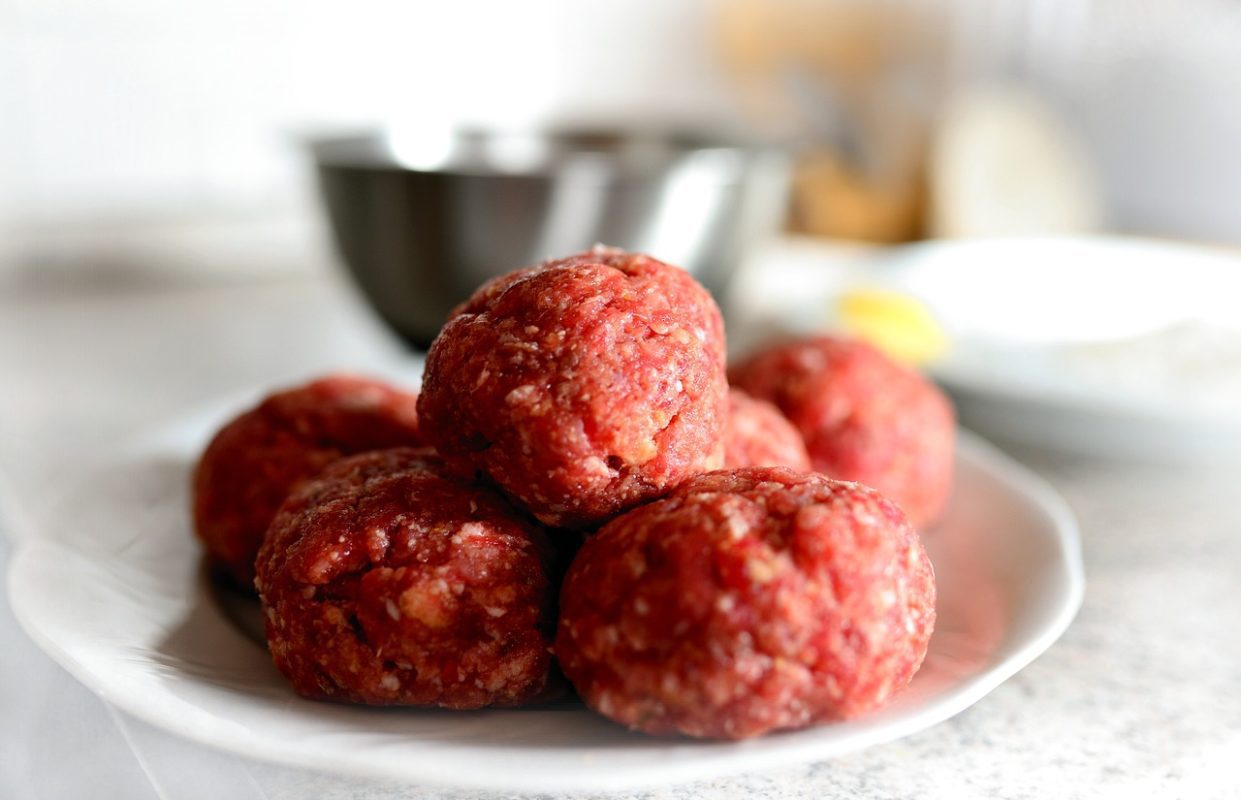 Who doesn't love Italian food? Here on the ranch, we enjoy pasta with meatballs at least once a month. We've tried a few different versions, but this easy oven meatball recipe is by far our favorite.
These beauties are so easy to make that they're sure to become a routine for your family too. Once they cook in the oven, all you have to do is simmer them for a couple of minutes in the sauce you'll be serving them with, and you're good to go!
And the best part, you should be able to whip up a batch in about 30 minutes, so they're great for last-minute meals.
Ingredients for Easy Oven Meatballs
The ingredients for these easy oven meatballs are pretty standard, so you probably have most of them in your pantry right now. We keep it simple so that this recipe can be thrown together at the last minute in a pinch.
Before we get into the ingredients, here's a couple of tips: First, if you have fresh basil, parsley, and oregano, use a finely chopped mixture of the three instead of the dried herb seasoning. And second, when you're choosing your meat, consider using Premium Quality Texas Beef. It's grass-fed, grain-finished, and always hormone and steroid-free. The difference in flavor and nutrition for your family will make this dish shine.
1 cup bread crumbs
1/3 cup milk (any kind will work)
2 pounds of Premium Quality Texas Ground Beef
4 cloves garlic, minced
2 large eggs
1 cup fine grated Parmesan cheese
1/4 cup minced yellow onion
1 tablespoon salt
1/2 tablespoon black pepper
2 teaspoons Worcestershire sauce
2 teaspoon dried Italian seasoning
1/2 teaspoon chili powder (optional)
Simple Steps for Easy Oven Meatballs
Once you've gathered all the ingredients, preheat your oven to 425°F and start the timer! You'll be eating meatballs in 30 minutes.
In a large bowl, stir together the bread crumbs and milk. Let this mixture soak for a few minutes while you prepare your sheet tray and set the table.
Combine all remaining ingredients and use your hands to mix until evenly combined. Don't overwork it here, just a quick once-over to get everything evenly distributed.
Form the meatballs using a cookie scoop or a spoon. Create 2-tablespoon balls and place them on the prepared baking sheet.
Bake at 425°F for about 10 minutes or until the meatballs have an internal temperature of 160°F.
Remove the pan from the oven and transfer the meatballs to a wire cooling rack.
That's it, done and done. Serve them with the traditional spaghetti and marinara or try something new like Swedish style with mashed potatoes and brown gravy or drop them into a Thai tom yum soup. Did someone say meatball subs?
Check us out! We offer grass-fed, grain-finished, sustainably raised bulk beef and Premium Quality custom beef boxes. Each one is chock-full of all your favorite cuts. We also have tons of Texas Beef Company merchandise. Show the world that you Eat Better Beef!