January 30, 2021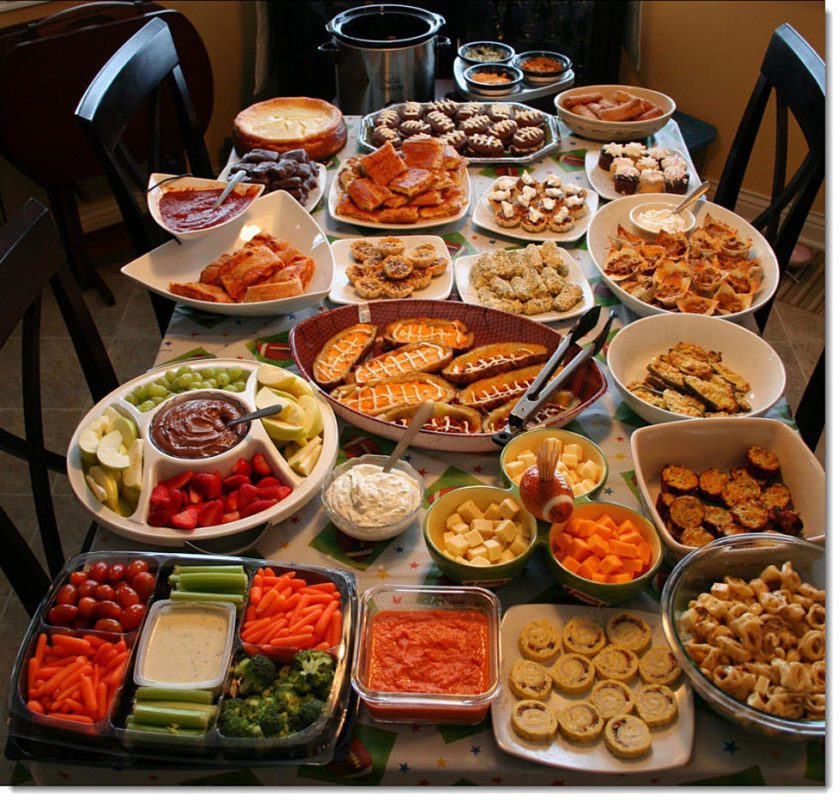 It's that time of year again! The Super Bowl is almost here. But just because you're not playing in the big game, doesn't mean you shouldn't fuel up for all the excitement. And since no one wants to sit down for a huge meal and miss any of the action, here are three of our favorite Super Bowl Snack Recipes to keep the party going, Texas-style.
Superbowl Slow Cooker Meatballs
Crockpots are the best for appetizer events. In just one container, you can cook your food and keep it warm too. What could be easier than that?
Here on the ranch, when it comes to Superbowl snacks, meatballs are the MVP. This Italian version is perfect for a quick bite or it can be made as a larger meal with noodles and extra sauce.
Ingredients:
1 24oz jar of marinara sauce. Use your favorite one.
1 pound of Texas Beef Company's Premium Quality Ground Beef
1 cup baby spinach, chopped
1/3 cup chopped parsley
3 tablespoon grated parmesan
3 tablespoon breadcrumbs
1/2 tablespoon salt
1/2 tablespoon ground black pepper
2 cloves garlic finely minced
1 egg beaten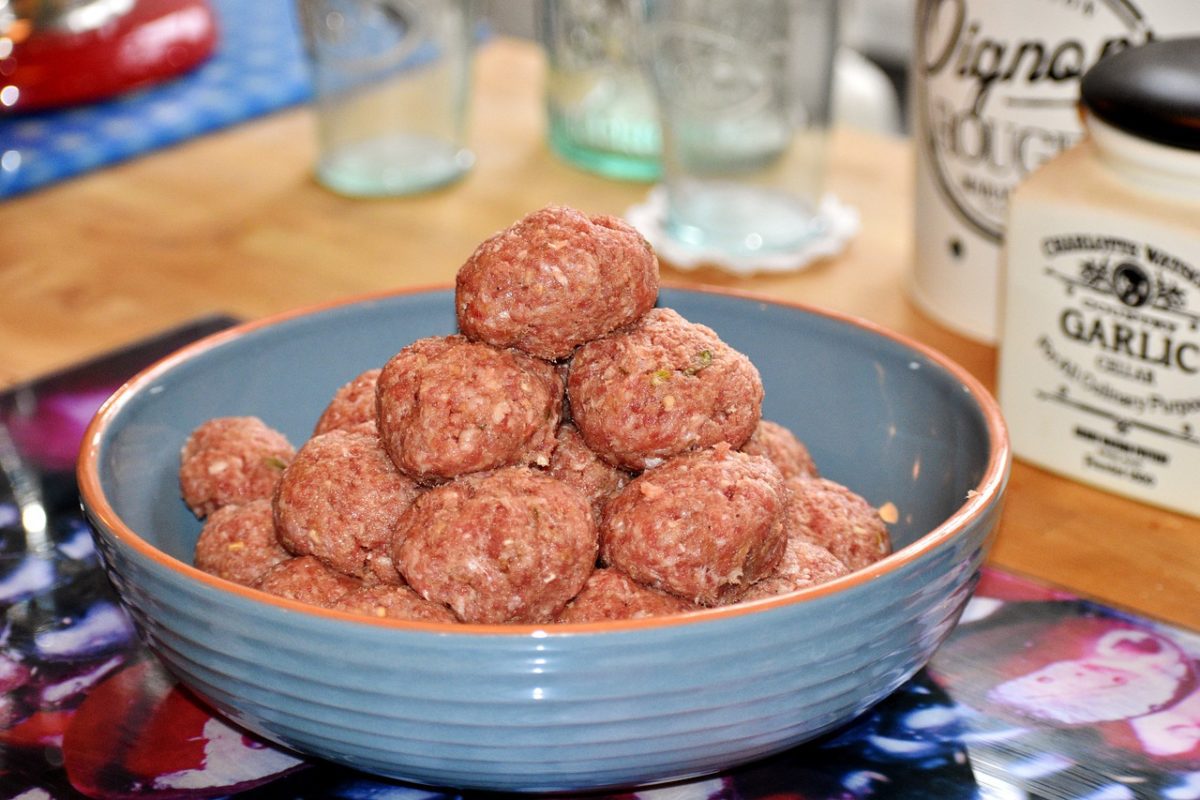 Steps:
Pour marinara into a 5- or 6- quart slow cooker and set to high.
Line a baking sheet with aluminum foil and turn your oven to broil with the rack at its highest setting.
In a bowl, gently mix all ingredients to combine.
Shape the mixture into balls of whatever size you wish. Remember, they will need to hold together when lifted with a toothpick so try for the size of a cherry tomato.
Place meatballs on the prepared baking sheet and broil for about three minutes or until lightly browned.
Set the meatballs into the slow cooker and cook for 2 to 3 hours on high or 4 to 5 hours on low. Cut one open to confirm doneness before eating.
When you're ready to serve, you can just keep the meatballs in the crock with some toothpicks nearby. They're perfect for grazing!
The Big Game Loaded Nachos
One of our most popular blog posts is this recipe for Easy Loaded Nachos. These hearty treats are easy to make, and they're ready in just 15 minutes from start to finish. They're perfect for a Superbowl snack.
Ingredients:
1 pound of Texas Beef Company's Premium Quality Ground Beef
one 1-ounce packet taco seasoning
one 12-18-ounce bag of corn tortilla chips
one 12-ounce jar of thick black bean or corn salsa
one 16-ounce can of refried beans
4 cups shredded Mexican cheese blend
1 cup pickled jalapenos
2 green onions, sliced into thin rounds
1 to 2 tablespoons cilantro or, to taste, minced
2 limes cut into wedges
Get Creative with Additional Nacho Toppings?
Nachos should be fun! Feel free to add whatever you want. Some of our favorites are diced onions, guacamole or avocado slices, pico de gallo, pickled radishes, sour cream, and bacon crumbles. The more, the merrier.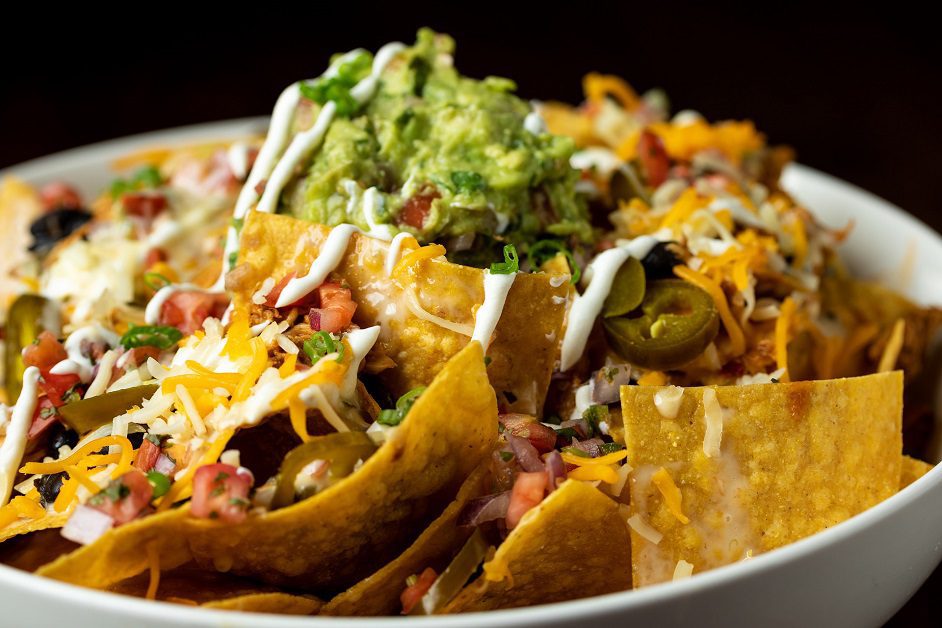 Instructions:
Preheat oven to 350F.
In a large skillet, add Premium Quality ground beef and brown over medium-high heat until cooked through. Make sure to break up the chunks as it cooks.
Evenly sprinkle the taco seasoning and stir to mix. Set aside.
On a non-stick sheet pan, add half the chips. Evenly top them with half the beef, half the black bean and corn salsa, half the refried beans, and half the cheese.
Repeat the layering process with the remaining half of the chips, beef, salsa, beans, and cheese.
Bake for about 10 minutes at 350 or until cheese melts.
Evenly sprinkle with the green onions, cilantro, jalapenos, and serve immediately with the lime wedges.
Tips for Making Loaded Nachos
We like it spicy here on the ranch, so we use hot salsa, hot jalapenos, and hot taco seasoning on our loaded nachos. If spicy isn't your favorite, don't worry, the mild versions of the condiments still taste incredible.
For better chip coverage, be sure to break up any clumps that form as the ground beef browns. You want the beef finely crumbled, so it's easier to distribute over the nachos.
Touchdown Cheeseburger Tacos
In just about every situation, when two things are great by themselves, they become even greater when put together. These Superbowl Snack Cheeseburger Tacos are no exception.
Ingredients:
1 tablespoon Worcestershire sauce
1 teaspoon garlic powder
1 teaspoon chili powder
Salt and pepper to taste
Flour tortillas
1 small onion, chopped
1 small tomato. chopped
2 cups of shredded lettuce
Your favorite cheeseburger cheese
Your favorite cheeseburger condiments: mustard, catchup, mayo, pickles, etc.
Steps:
Preheat your oven to 400.
Heat a skillet and add beef, onions, seasonings, and a splash of Worcestershire sauce. Cook until meat is no longer pink.
Fill the tortillas with the beef and cheese and place them on a baking sheet.
Put into the oven to melt the cheese. Do not cook for too long, or the tortillas will become crunchy.
When the cheese has melted, let everyone top with their preferred ingredients.
Check us out! We offer sustainably raised bulk beef and Premium Quality custom beef boxes. Each one is chock-full of all your favorite cuts. We also have tons of fun Texas Beef Company merchandise. It's time you started eating Better Beef.